Here are some frequently asked questions or questions you may be interested in about how this store works.
---
Products
---
When will the product be in stock again?
Since I make most products myself, it is difficult to keep all products in stock at all times. When asked "when will the product be in stock again", I usually can't answer when I will get to the production of a particular product. I continuously produce and add products, but I recommend using "Stock guard" in the product detail and you will be informed after stocking. I also see a list of what needs to be addressed (which sold-out products are of great interest).
What is the "Reenactor / Display / Empty" variant?
These are the three variants into which the products are divided and which represent use / content.
Empty- contains only packaging, box, label
Display- is used for exhibitions in museums or reenactors (Some products cannot be replaced and therefore the packaging contains modern products that are mainly usable at exhibitions)
Reenactor- used for reenactors, mostly complete products (packaging and article) which is very similar to that used during ww2
Do products match WW2 items?
In production and design, I emphasize that they are made as faithfully as possible. Although we can not shorten the production process for 80 years, it should be remembered that during the war, soldiers also did not have 80-year packaging, but newly made from factories.
What does the mystery package mean?
It is a package in which you will be surprised. In the case of a mysterious box and bag, you can feel like soldiers on the front who did not know what they were sending from their home or what they received as a Christmas gift to strengthen their morale.
How are printed packaging?
When printing, I use only an inkjet printer, because I do not think that during the war, the factory used laser printers :).
---
Shipping
---
When will my order be shipped?
To save my time and have more time to produce new products, I ship orders mostly on Mondays (weekend orders) and Thursdays (weekly orders).
Do you ship products worldwide?
Yes, we ship packages worldwide. It is important to check, however, the laws in your country to see if such a package (which contains the swastika ..) allows your laws. So whether the package is destroyed or returned back by the customs administration.
Why is my country not in the countries of delivery?
Selected countries are countries to which I have shipped in the past without any problems and have been delivered without consequences. If you have not found your country, it is possible that I have not yet send an order in your country, so just contact me and I will fill in your country as soon as possible.
How long does it take to made products?
Some packages are produced in stock, so there is no need to wait a long time to produce them. However, there may be a situation where some of the packages will not be in stock and I will find out when completing the order. Production usually takes 1-2 working days. For large orders, the production time may be extended (max. 5 working days).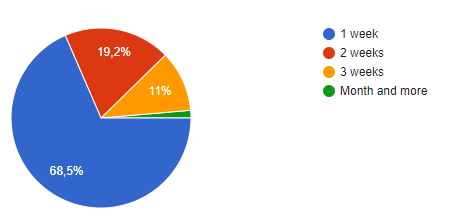 When do I receive an order?
The delivery time is from the date of shipment, not from the date of your order.
Slovakia 2 days,

Europe from 1 to 2 weeks,

USA from 4 weeks

Australia and New Zealand from 4 weeks,



I need an order for a specific date.
If you need your order for a specific date, the most important step is not to keep it to the last minute. Also during Christmas and New Year. I try to send orders as soon as possible, but we are just people and sometimes it is possible that something will be delayed. As well as delivery services may be delayed. For this reason, reserve your time before your date.
Why didn't I receive a shipment when marked as shipped?
If you did not receive your order and it is marked as shipped, please check the tracking number we sent you in the confirmation emails. If the shipment is delayed by more than 5 working days (from the normal time, contact me to find out information about your shipment. There may have been a problem writing data to your package, but most often it has not yet come to your country, so just wait a few more days. It is also possible that your shipment was stored in your mail.
Why did you cancel my order?
If your shipment is canceled, it's likely that your payment hasn't arrived within 5 business days and we don't have any information from you (in case of late payment), so we've determined that you are no longer interested in your order, so we canceled your order. In case there is only a mistake in the system (payment will come later, you will write after the deadline), the order can be renewed, so do not be sad.
Do I need to register?
You do not need to register to place an order. Only the address and contact to you is important for the order.
---
If you have not found a question, please do not hesitate to contact us via the form or by email.
Do you have any questions? We'll answer them. Please fill out your contact details carefully.