---
HISTORY OF KOSA CHOCOLATE
---
In 1916, Georg Schnabel built a factory building near the railway station and founded the "Saxon factory for preserved dried vegetables" Dürrgemüse & Konservenfabrik GmbH. The name KOSA originated from KOnservenfabrik SAchsen (Saxon Cannery).
In 1926, the Rolle brothers continued to run the candy factory under the name "Kosa Schokoladenfabrik Rolle K.-G.".
Around 1931, the factory was renamed "Kosa Kakao- und Schokoladen-Aktiengesellschaft".
Since 1935, the "Economic Association of the German Confectionery Industry" issues directives for the production of mandatory quantities for the Reich and controls the quotas of raw materials. With numerous branches, Kosa was represented throughout the empire. From 1939/40 all production goes to the army, for civilian use chocolate is only available as a drink.
The Kosa factory was nationalized in 1946 after the Second World War and, together with smaller factories in Dresden and the KOSA chocolate factory from Niederoderwitz, formed the Elbflorenz company.
Later it bore the name Bergland Schokoladenfabrik and since 1991 Kathleen Schokoladenfabrik GmbH. On March 9, 2022, Kathleen Shokoladenfabrik GmbH poured the last chocolate and the factory is closed today.
---
NOW WE WILL LOOK AT A SIMPLE INSTRUCTION TO HOW TO PACK A MODERN chocolate INTO A kosa - block chocolate wrap.
---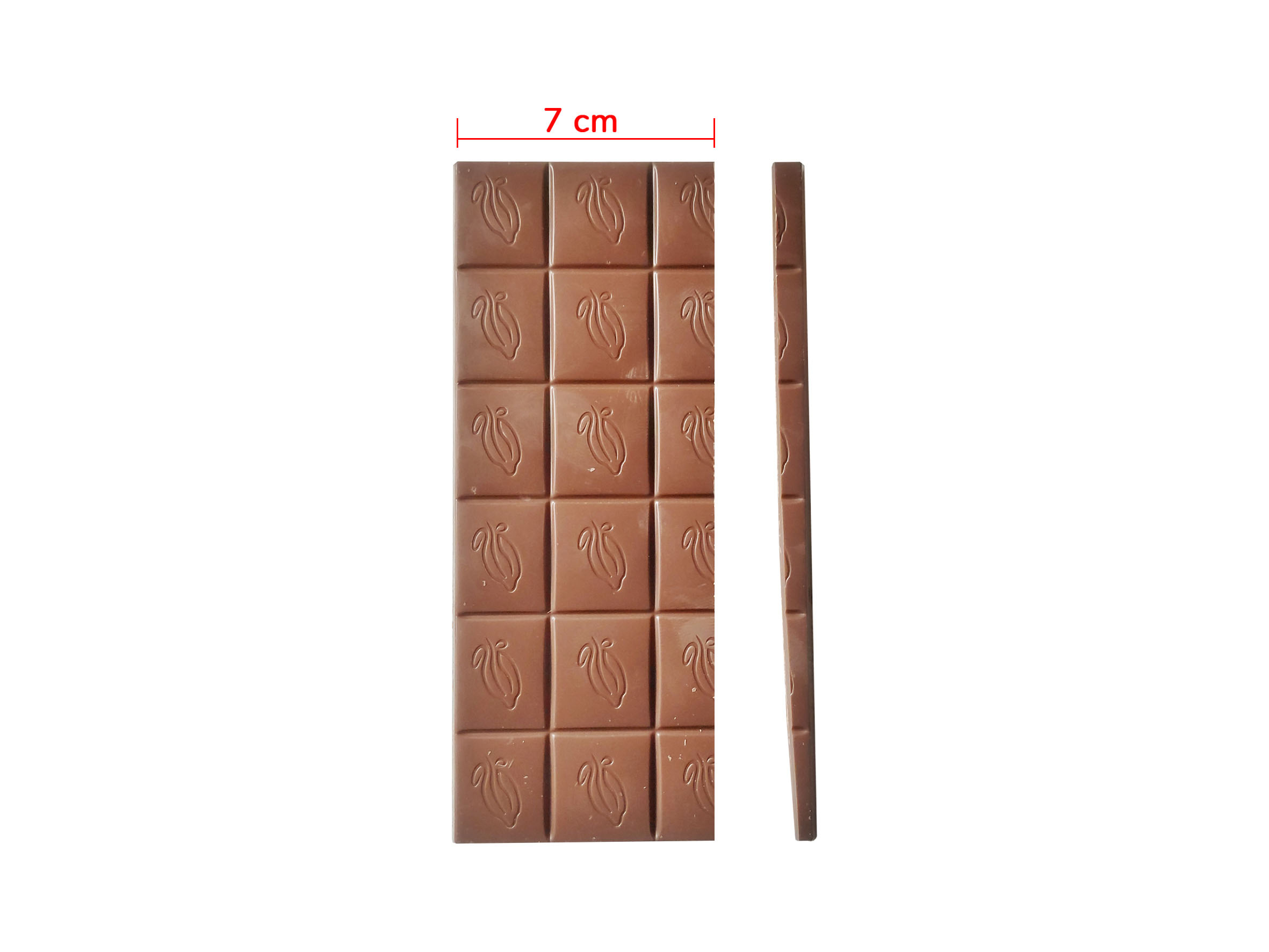 1. Step
Unpack the modern 100g chocolate and cut the chocolate into the correct size of 19.5 x 7 cm.
---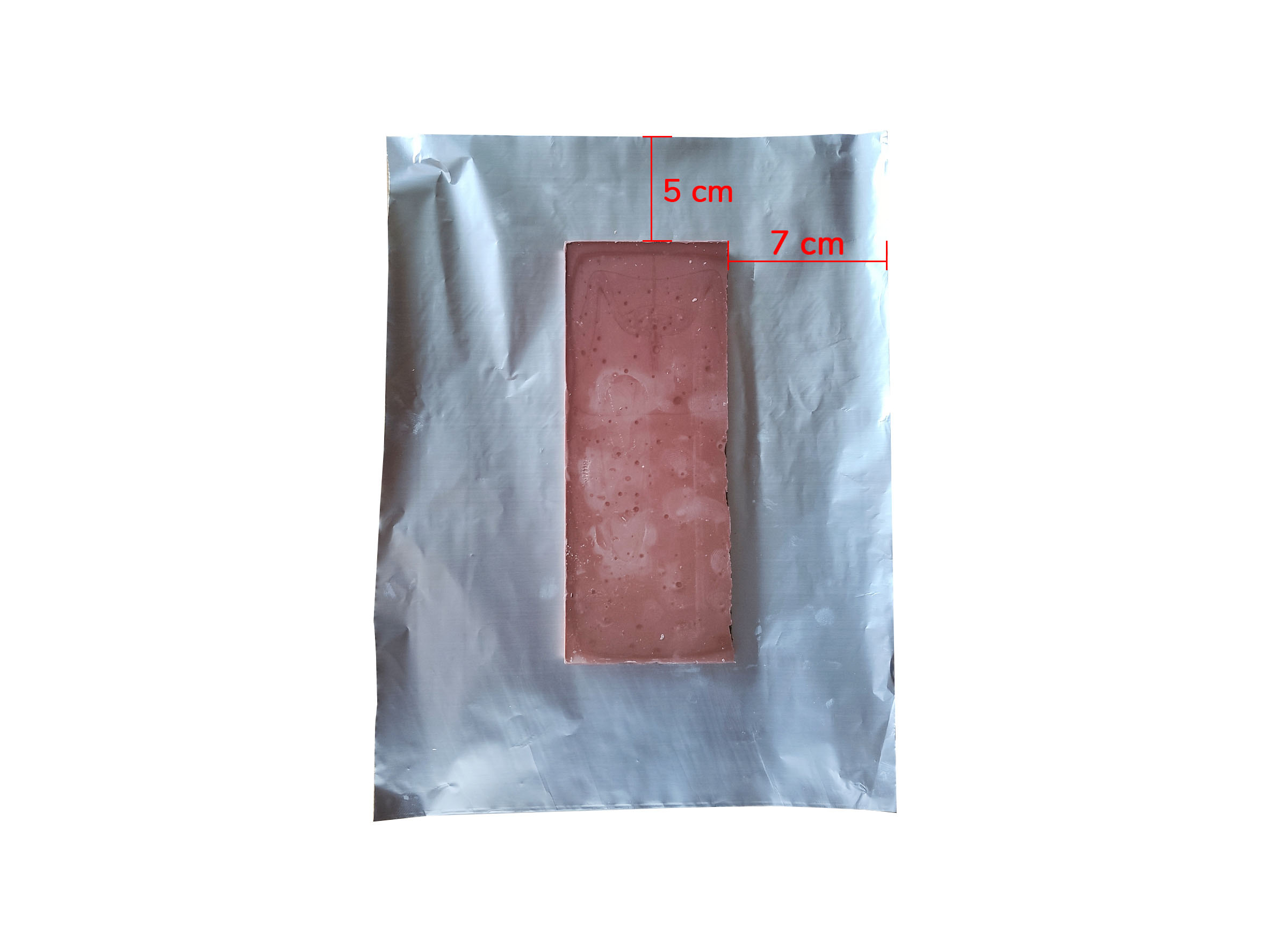 2. Step
Cut a rectangle about 21 x 30 cm from the aluminum foil.
---

3. Step
Bend the aluminum foil according to the picture and wrap the chocolate.
---

4. Step
Bend the paper wrapper according to the width of the chocolate (just above the side text)
---

5. Step
Apply glue and seal the package.
---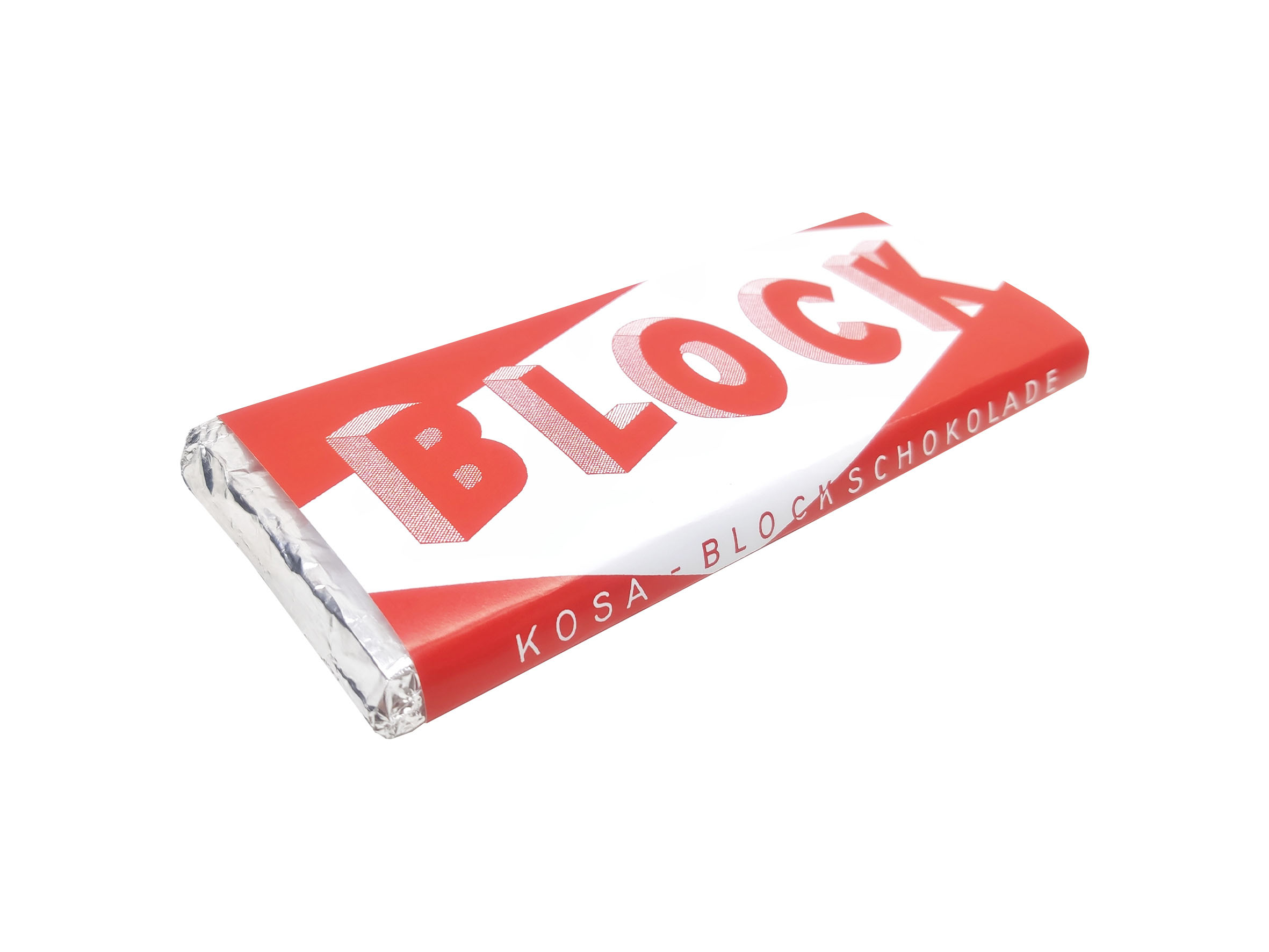 ---
KOSA - BLOCK CHOCOLATE IS READY TO USE
---
---