---
HISTORY OF KNÄCKEBROT IN WW2
---
During World War II, German supplies needed to provide an effective way to feed soldiers as well as civilian labor, and benefits could mean the difference between winning and losing a battle or war.
The German army was unable to supply its combat units in the front line during the campaign. The German ration system does not appear to have suffered from greater food shortages during the war. Thus, the shortage of bread and food was not caused by a lack of raw materials, but rather by a lack of speed in the transport of field kitchens.
Knäckebrot and canned food were the ideal solution for the rapid advance of the German army and the failure of the field kitchen to keep pace with the advancing units.
Knäckebrot are light and due to the lack of water they stay fresh for a very long time. It was packed in four pieces in a carton. It was hard and brittle, with a strong rye taste. Due to its characteristic property (dry bread) it was ideal to eat it with ointment or canned meat.
---
NOW WE WILL LOOK AT A SIMPLE INSTRUCTION TO HOW TO PACK A MODERN KNäCKEBROT INTO A knäckebrot REPRODUCTION box / Wrap.
---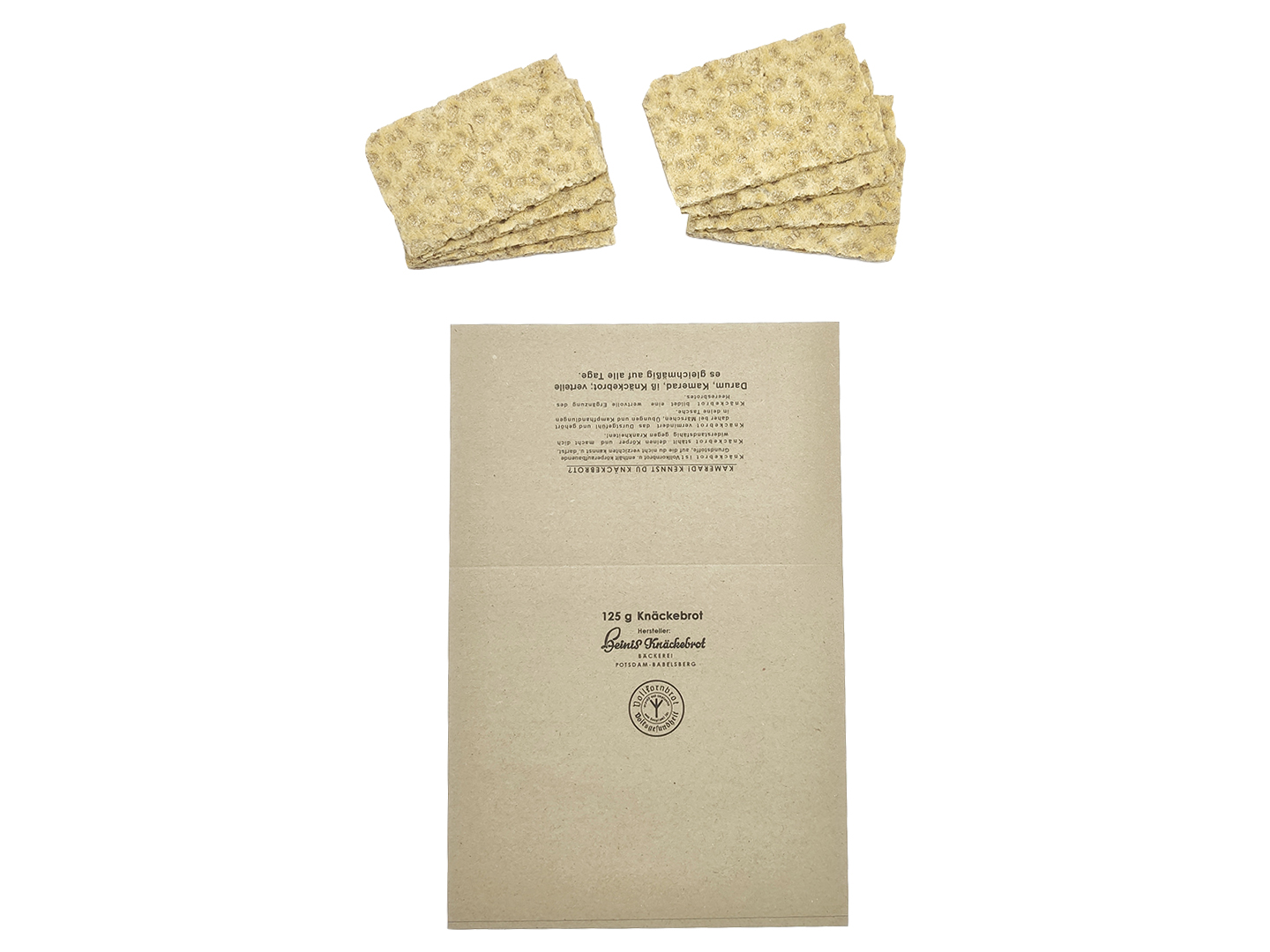 1. Step
Select 8 slices from the knäckebrot package and divide them into 4 slices.
---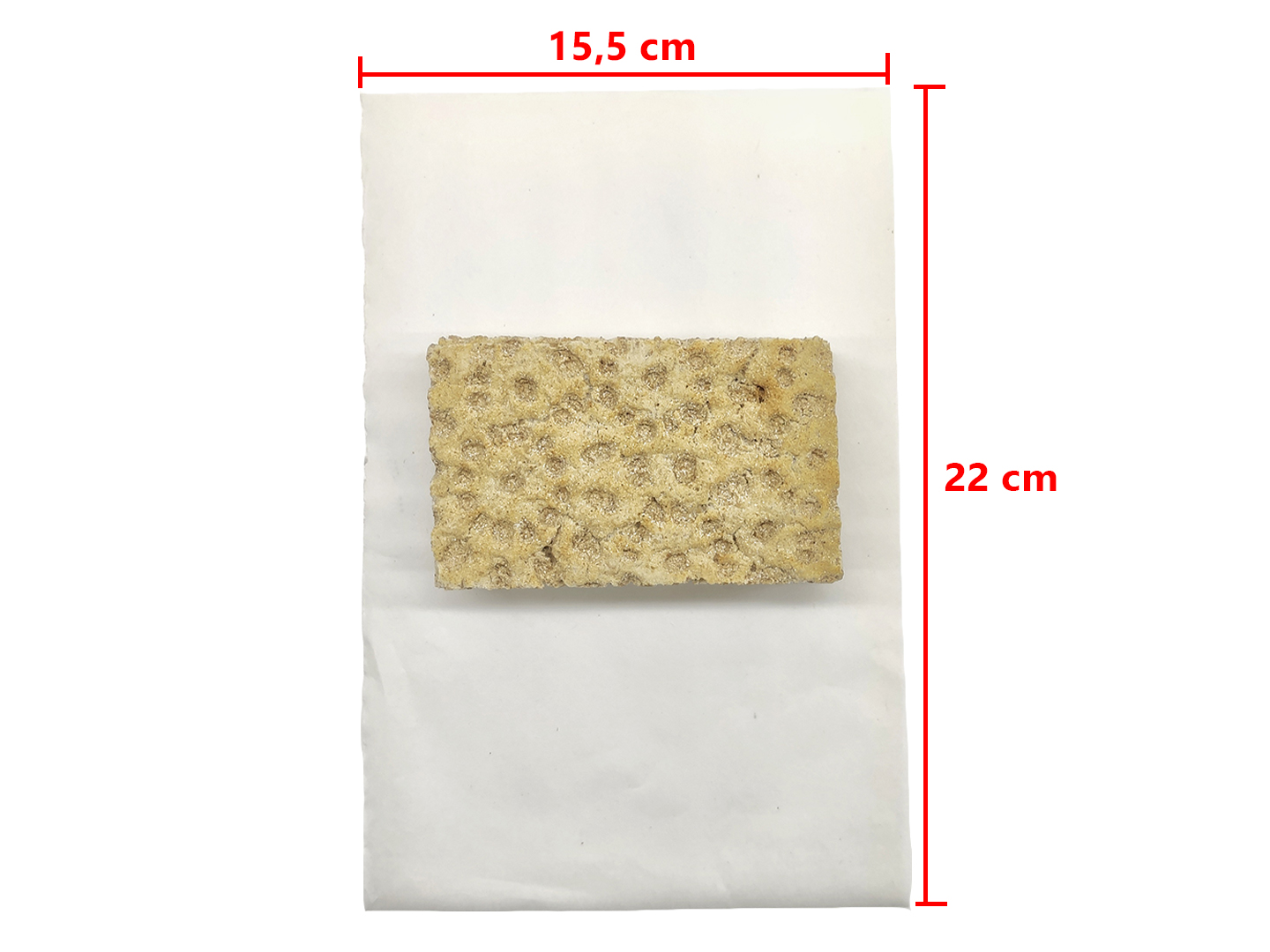 2. Step
Wrap 4 slices in baking paper or in tenth paper measuring 15.5x22 cm
and create two packages.
---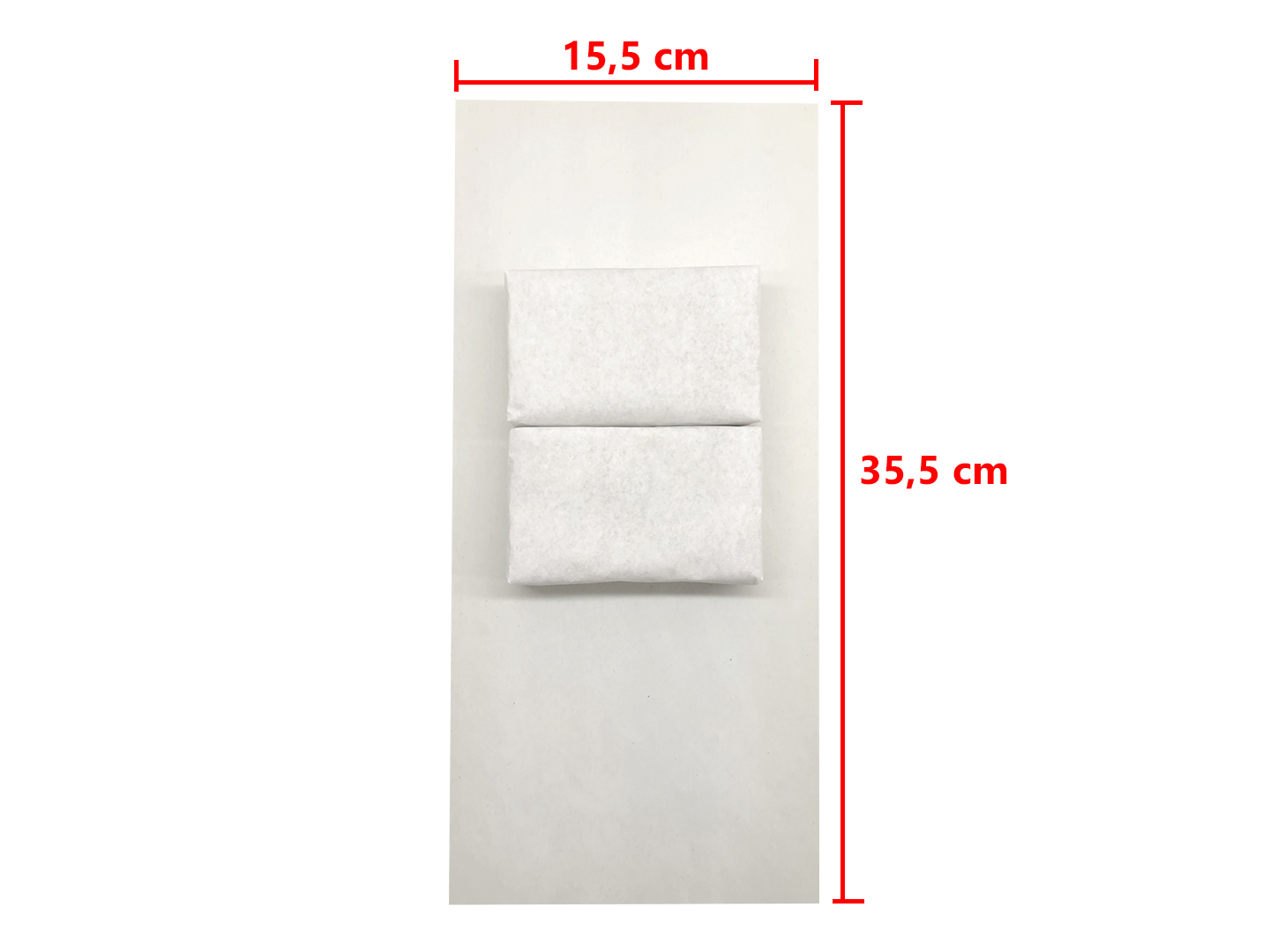 3. Step
Wrap both packages in one large piece of plain paper measuring 15.5x35.5cm.
---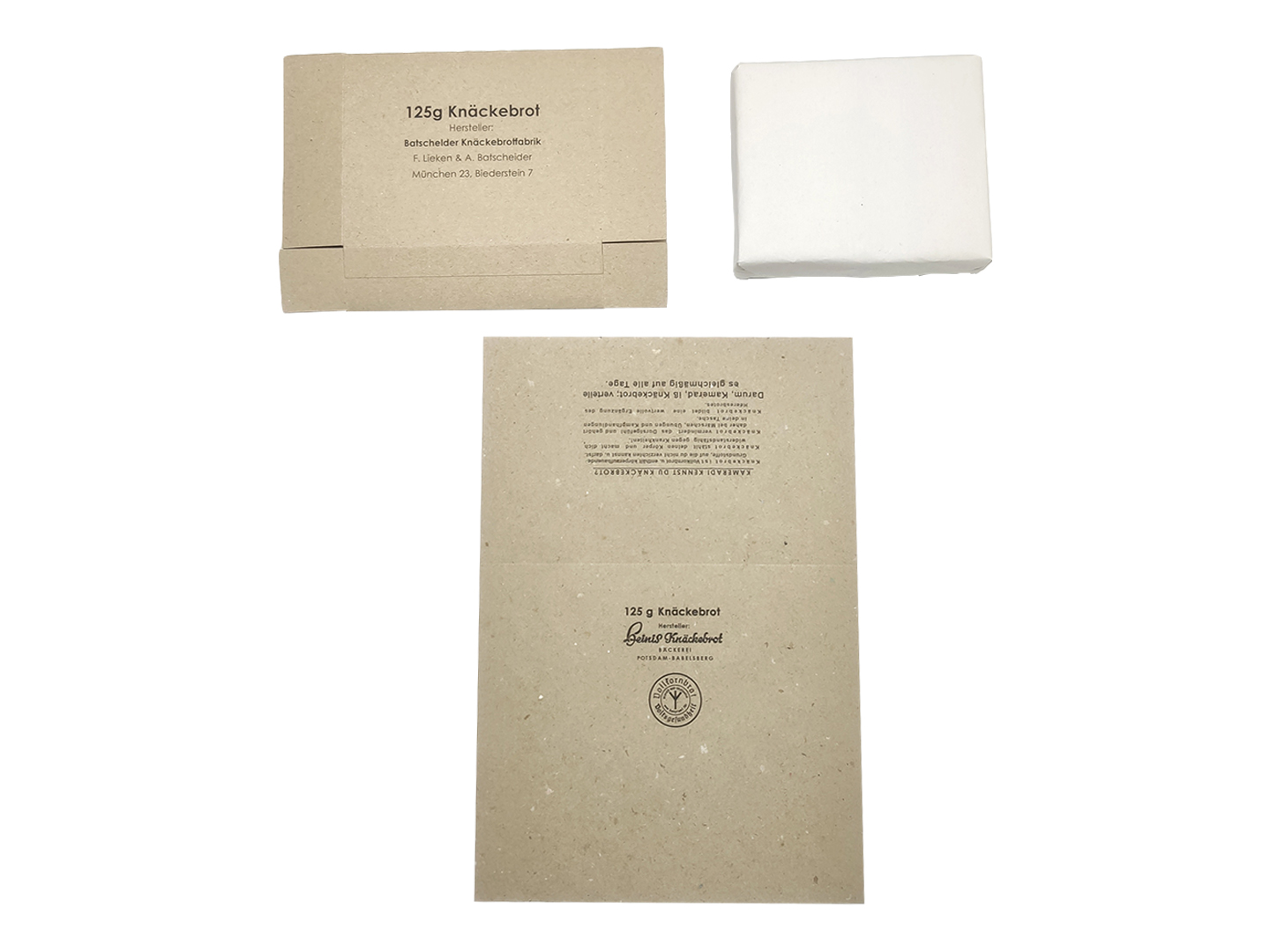 4. Step
If you have a knäckebrot box, put the large package in the box and seal it.
If you have a wrap, proceed to the next step.
---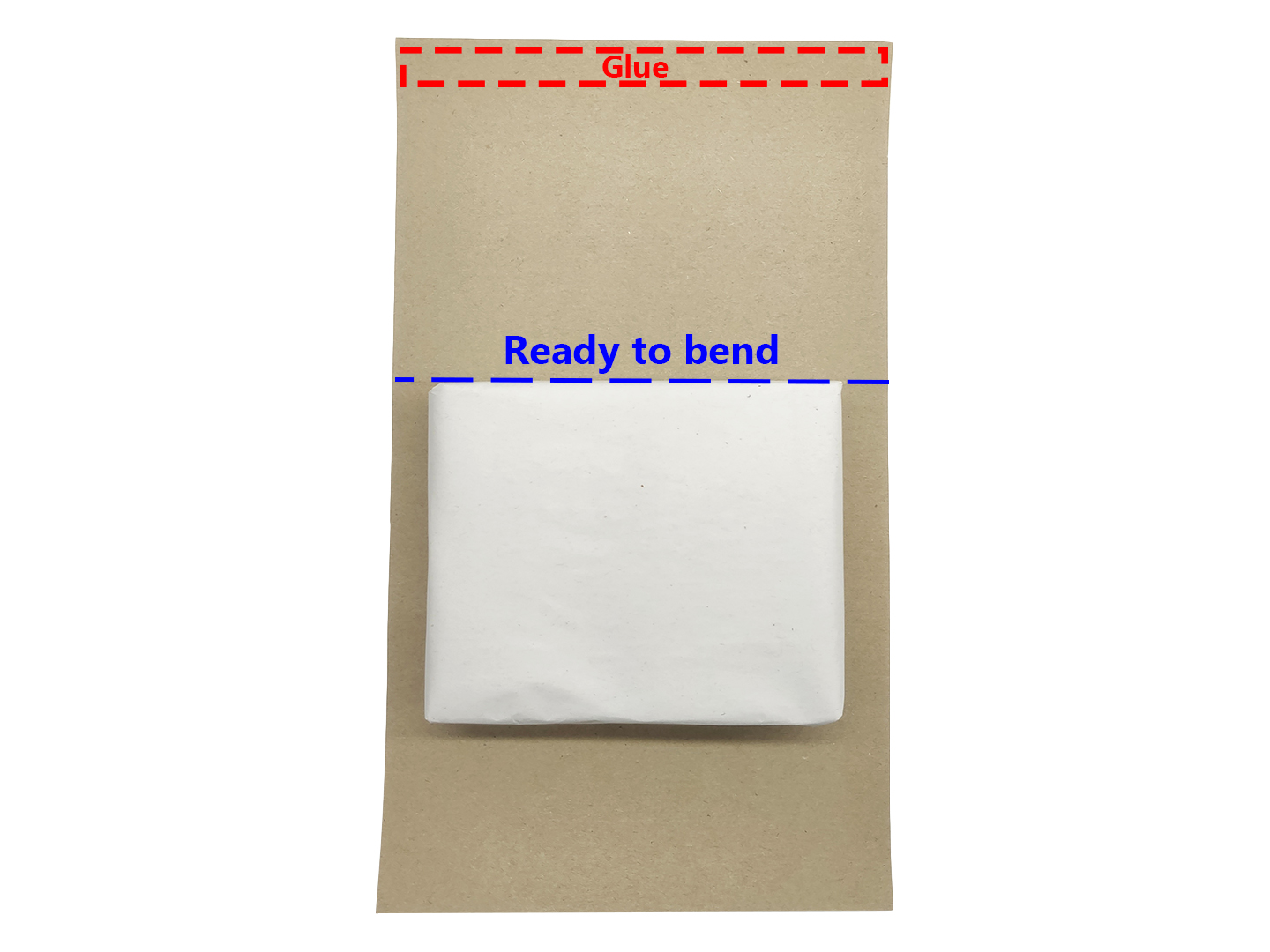 5. Step
Place the large package on the pre-bent spot and apply the glue to the marked spot.
---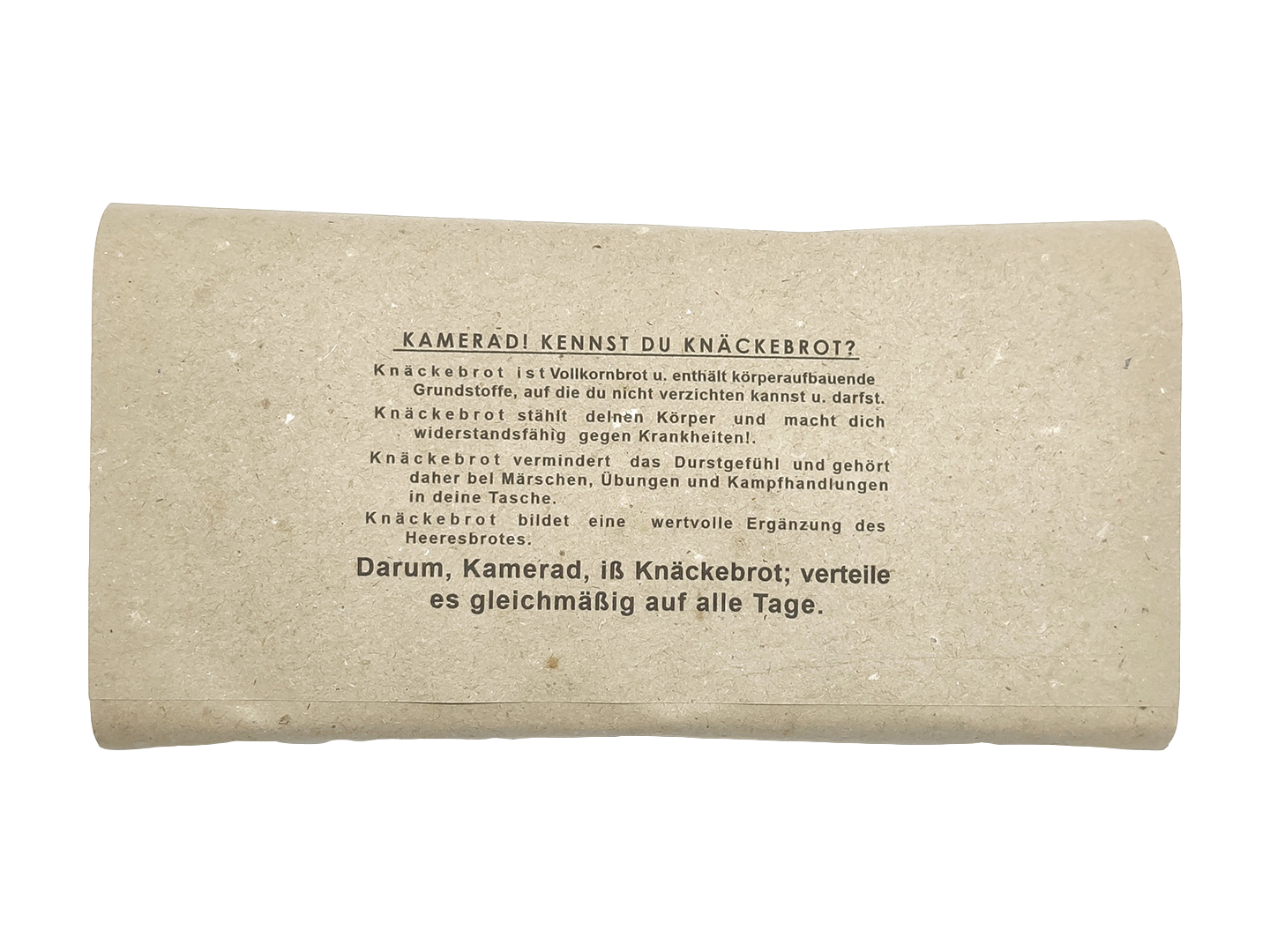 6. Step
Wrap - Glue the paper together.
---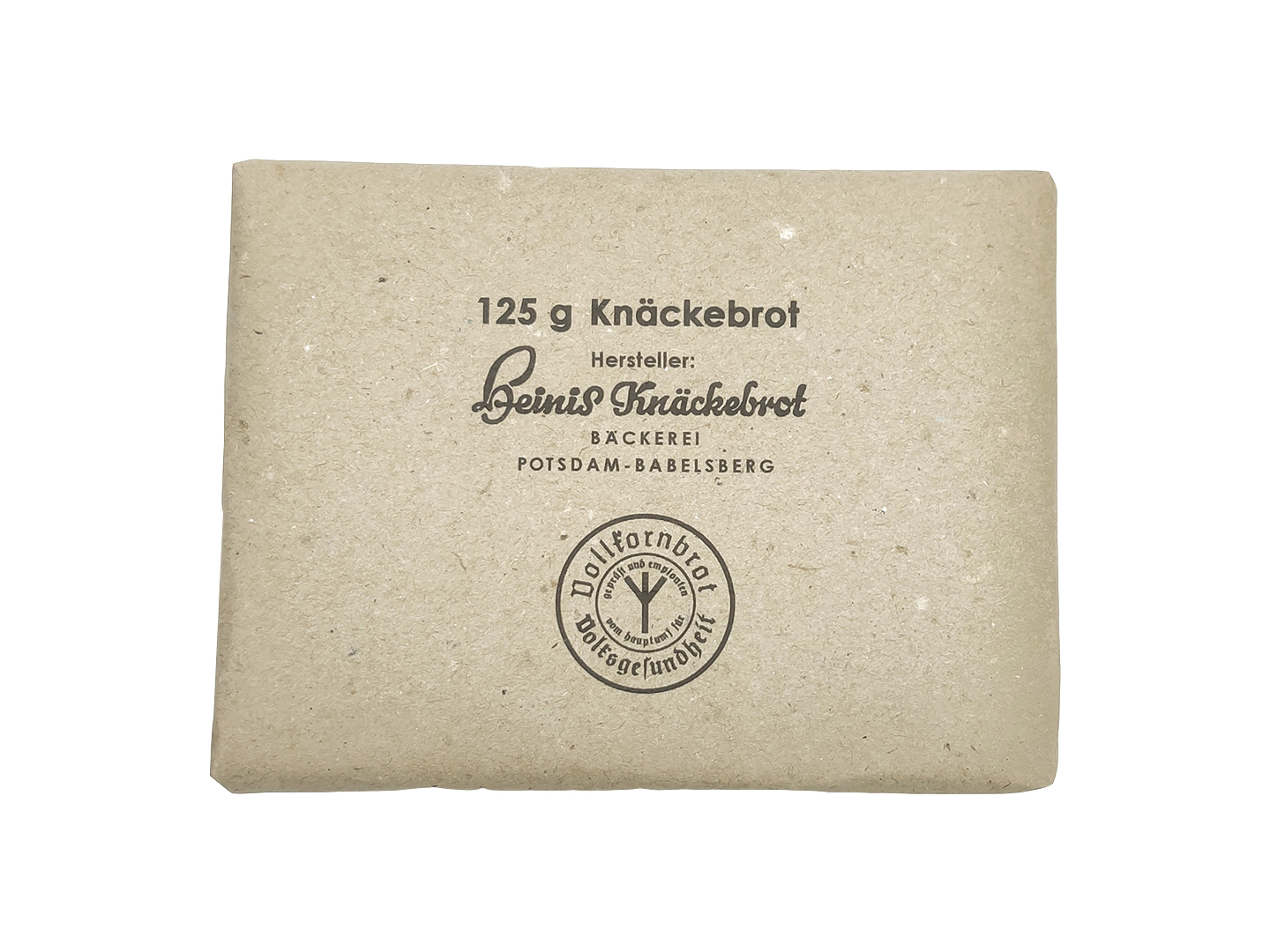 7. Step
Apply glue to the short sides and wrap Knäckebrot in the final version.
---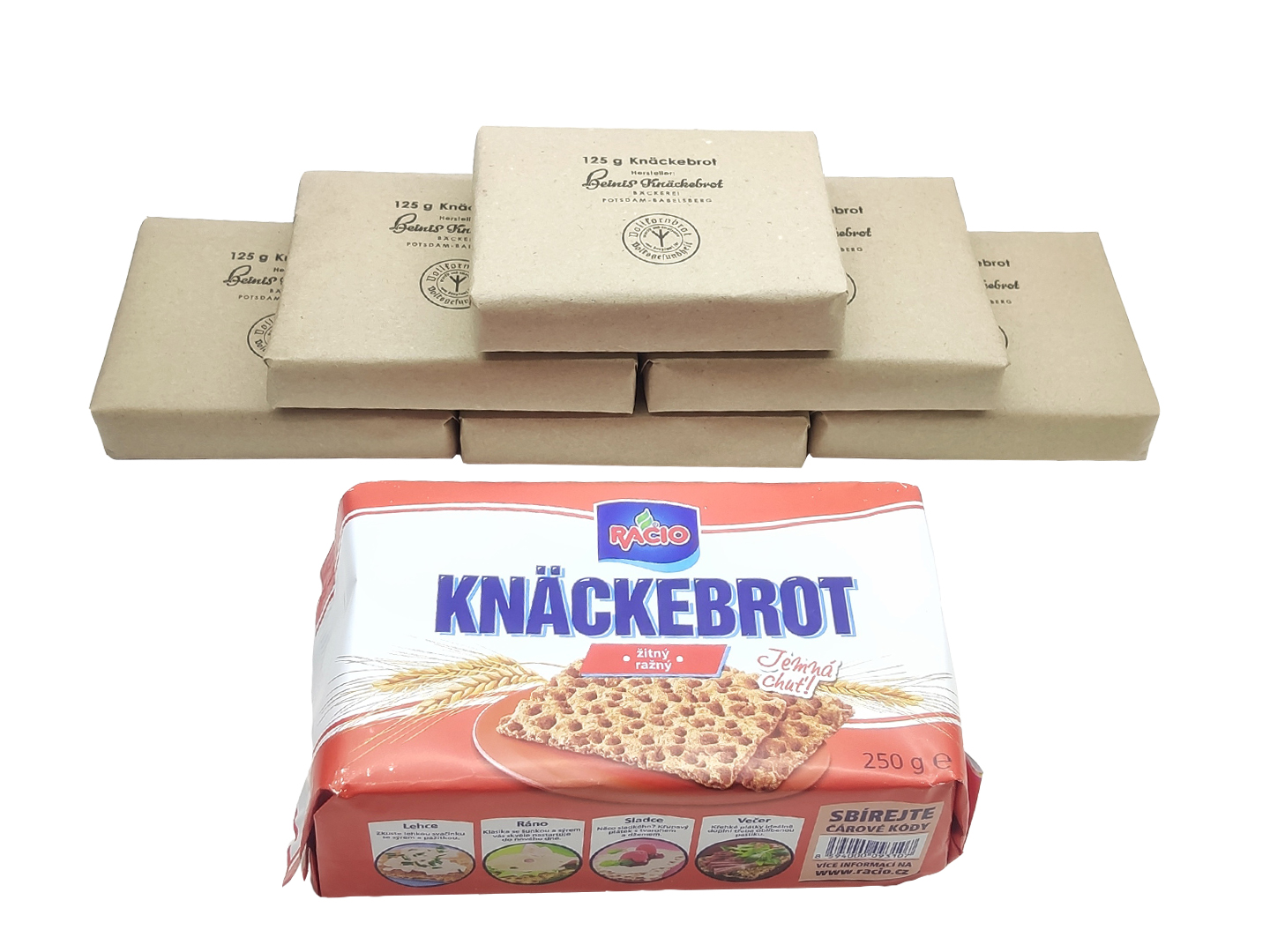 Check everything again and press if necessary.
---
Now is Knäckebrot ready to use
---